*This post contains affiliate links & are labeled: #affiliatelink if you click on an affiliate link & make a purchase, I may make a small fee. Please read here for more information.
I've just come back from a walk and the path was littered with purple damsons and brown hazelnuts. The air was filled with yellow-green leaves and the odd white feather floated down from the trees. Autumn has begun!  
My Autumnal collections are informed by these Autumnal colors, brown, sepia and purple tones feature heavily.
My art is involved with the landscape around us and is often inspired by and responds to the changing seasons. You'll notice botanical elements including, pine cones, trees, and leaves. As well as the subject matter I also incorporate materials from the landscape into media, such as earth mixed with ink to paint with or coffee with washing soda to process photographs. My abstract works involve creating a surface with haptic and maplike qualities. 
Damson colored hedgerow
This dark botanical autumnal artwork has an alternative vibe, the colors remind me that the Autumn nights will soon be drawing in, but these will be sweetened by eating toffee apples whilst watching beautiful firework displays, lighting up the dark nights. 
Check it out as as a framed art print:
 Or as a wood wall art panel (available at Society 6) #affiliatelink: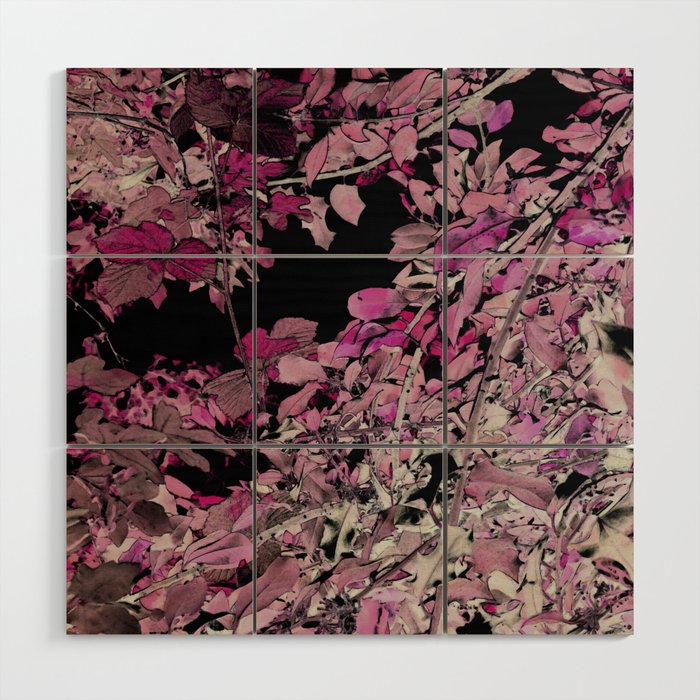 Here's a lifestyle photo of the wood wall art panel at Society6, so you get an idea how it might look at home!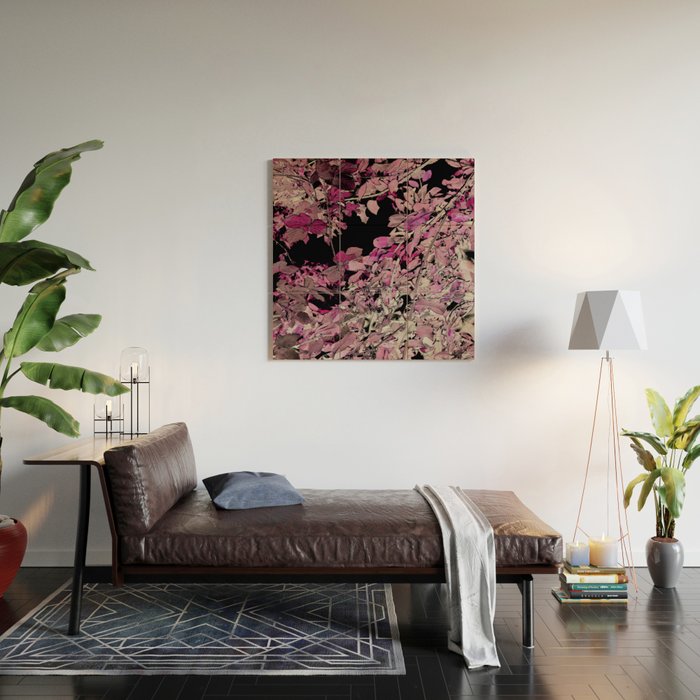 Want to Read more? 
For more Autumnal Artwork you might like to read my Rose Tinted Autumn blog post.
Or you might like to read my Hello Autumn post.